Rundlet-May House
Basement Heating (Location)
Originally the house was heated by a fireplace in each room, but by about the 1830s the Rundlets introduced a central heating system to his mansion. At that time, early central heat was mostly used in hospitals and civic buildings, so this residential use of the innovative technology was considered to be very much ahead of its time.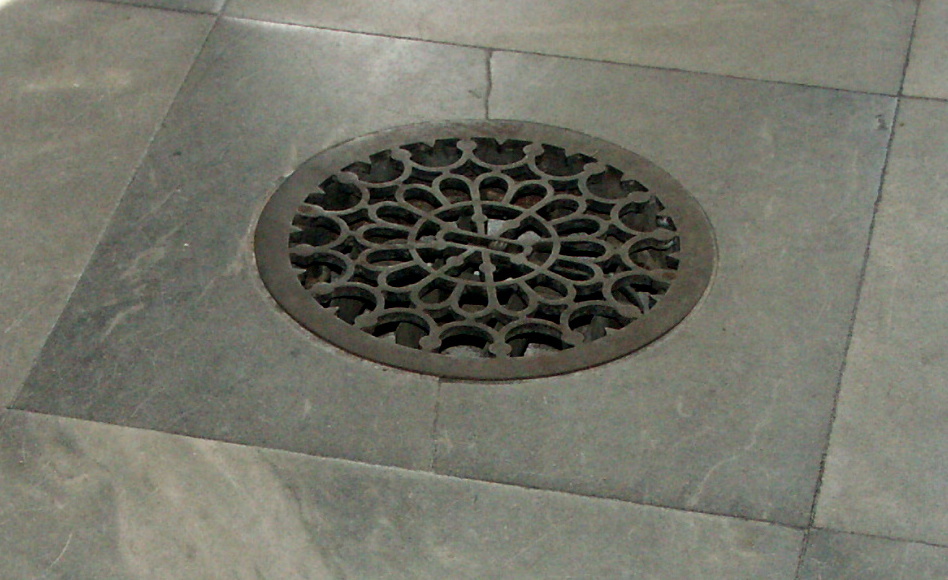 The register in the central hall is surrounded by marble plates that retained the heat. The guests at this Middle Street home were no doubt amazed by the wall of warm air that greeted them upon entering the front door after ascending the stairs outside. The whole effect would have been a moment of theatre; welcoming guests in state-of-the-art warmth and therefore also underscoring the importance of who they were visiting.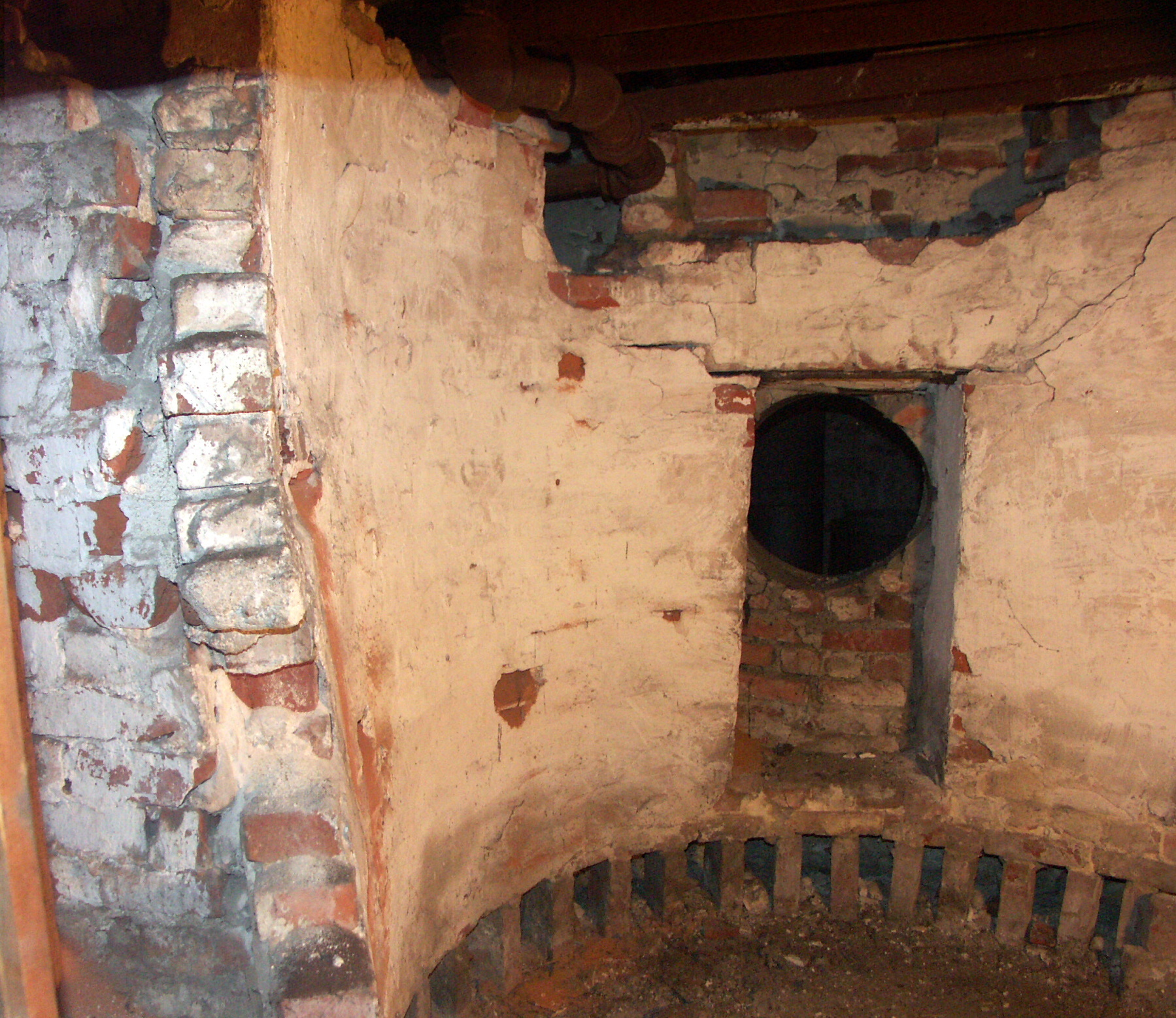 The basement heating system required countless hours of maintenance by household staff. A coal burning cast-iron stove was installed within a brick chamber in the basement directly below the front hall. Hot air was moved by convection to three registers on the first floor and then rose to heat the upper floors. Staff would have to keep fueling the stove with coal, the main fuel at the time the house was built.