Rundlet-May House
Sitting Room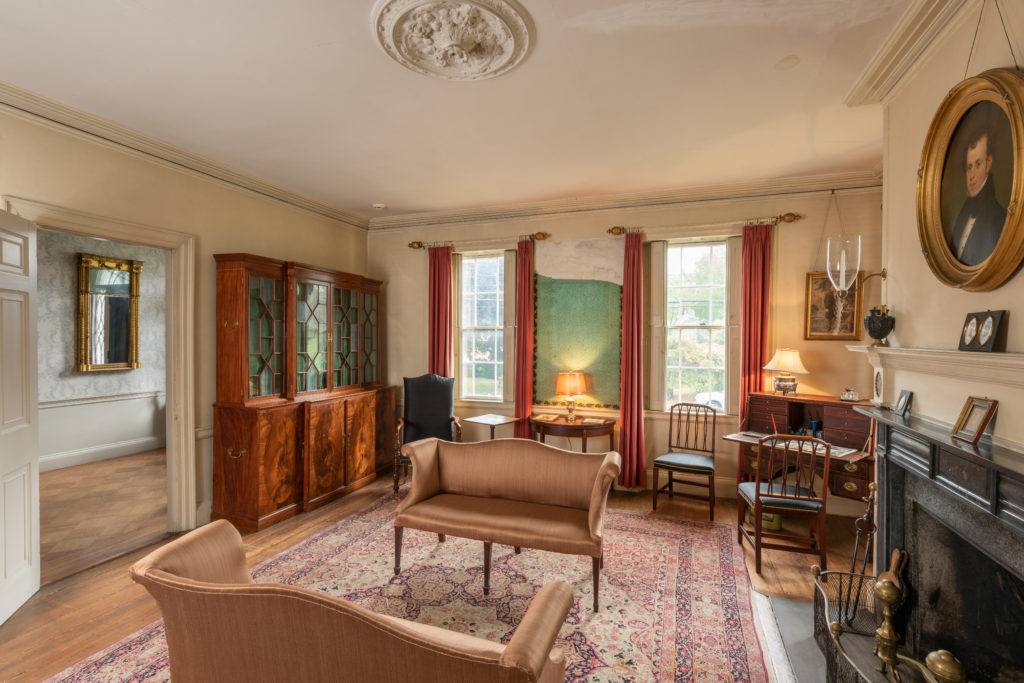 The sitting room, which was the original dining room when the house was first built, is now a refined blend of neoclassical style touches with a carved fireplace surround, several pieces of Langley Boardman furniture purchased for the Rundlet's house, and shows a remnant of the original Green Worm wallpaper, which was hidden for many years behind a mirror that was hung by James and Jane Rundlet.
Wallpapers: Fashion Forward
The front rooms in the Rundlet-May House were originally the formal parlor and the dining room. At some point, the dining room was moved to the back of the house and the front room became a sitting room. In the 1930s, the walls were painted white however, a large pier mirror that hung between the front windows was not removed from the wall for the painting project. Years later, when Historic New England curators were investigating the room, they found a portion of the "Green Worm" wallpaper that James Rundlet had ordered in 1807, behind the mirror.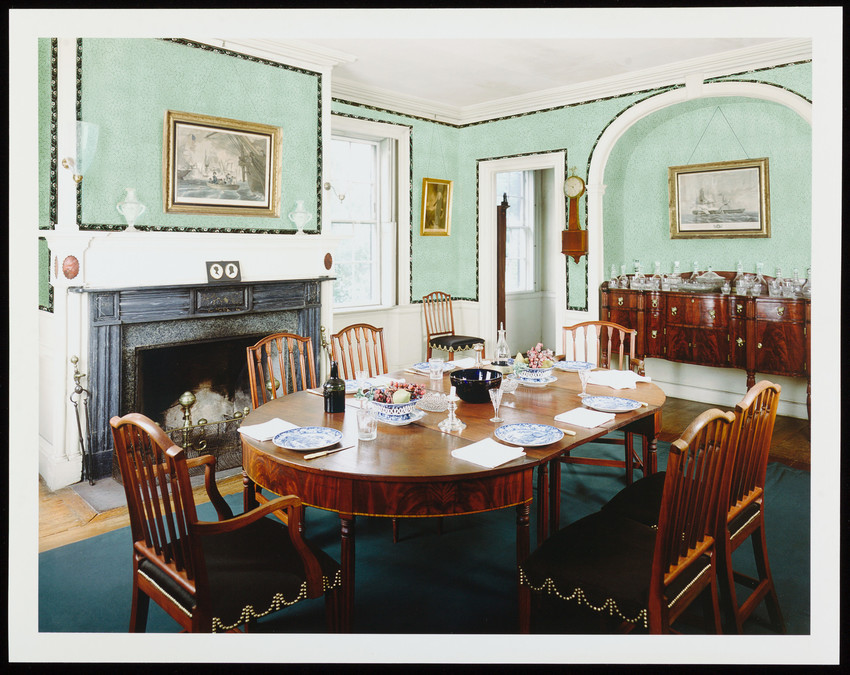 The digital rendering above shows the fanciful wallpaper and how it would have looked when it was installed by the family for their newly built house.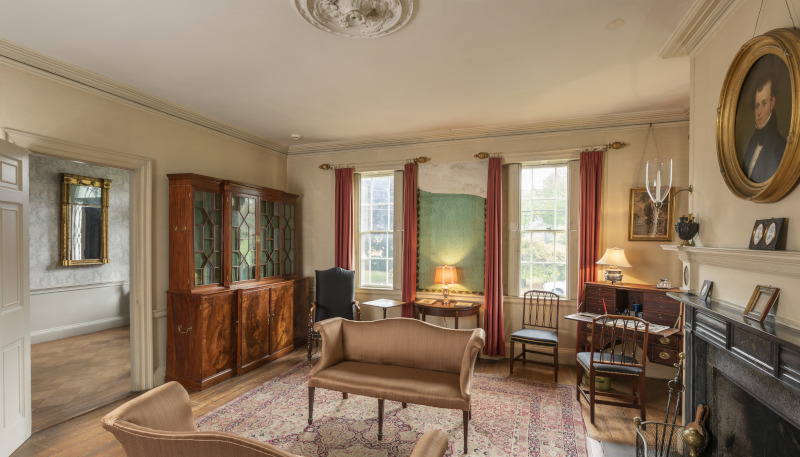 The sitting room, today, with the remnant of Green Worm wallpaper where the wall mirror had once covered it.